Slapshot Premier League

News Report
Bitcoin Bandits Future
Author: Tetsu The Ghoul, 07/28/20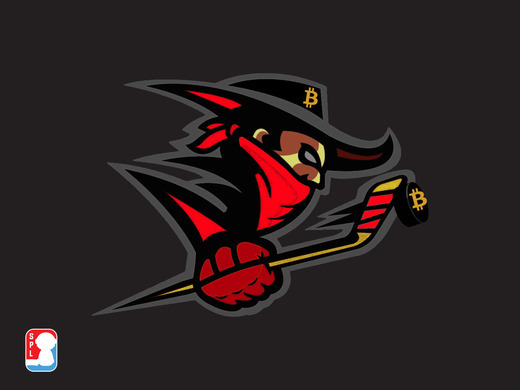 Why I Decided to Stay With the Bitcoin Bandits?
As pretty much the whole SPL knows I've literally been trying to get into Pro Division or at least the Smokers or Omegas. Lately these last two weeks I've been with the Bitcoin Bandits and I learned a lot about this team. I was always a fan of Tee because I recognized him and saw the raw potential he still continues to build on. The Bitcoin Bandits are like a second family in a way we all are good friends and are like brothers something you won't get from any other team in the SPL.
What are the Bitcoin Bandits Doing right now?
We just got Tee into Valorant which is awesome. Tee and I have been practicing left handed stick to develop new plays to become "Slap-ambidextrous" so when our lefty Flaccid is not playing we can use our left handed skills. Other than that we have been practicing and trying to keep our streak alive to become the first ever SPL team to go undefeated in one season. At the same time I'm trying to set a Top 5 Open Division Record for most goals in a season.
What will the future be for the Bolivia Bitcoin Bandits?
The Bitcoin Bandits plan to go to Pro Division someday. We practice often and get scrims so I believe in me and the boys that we can do this. Not to mention we are excellent strategists. I've taken down Yurtle and I'll do it again this upcoming tourney. He was the only guy standing in my way here in Open. My next target is Dolen then we will pay a visit to Bangor to Systo and Shudder.
Will Tetsu finally get a Hoodie?
For those of you who haven't watched the post game interview on Hoodie's stream after the Bitcoin Bandits recent game against the Peen-Ball Hammers we argued on why Tee got everyone on the team hoodies except me XD. The worst part is I live closer to him than anyone else on the team. Tee ordered a hoodie for me and I should be getting it soon.
Thanks for reading the article please go check out these SPL streamers on twitch and drop them a follow if you haven't already!
M1NNSNOWTA - https://www.twitch.tv/m1nnsnowta
Atomicles - https://www.twitch.tv/atomicles
Hoodie - https://www.twitch.tv/2hoodie7
WH LazyTrout - https://www.twitch.tv/lazytrout16
Qslvr - https://www.twitch.tv/cuesilver
Pino - https://www.twitch.tv/pinohk