Slapshot Premier League

News Report
Columbus Clappers vs Brooklyn Bandits Preview
Author: M1NN, 08/14/20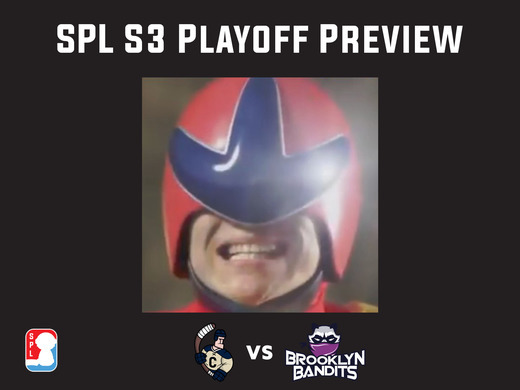 Pro Division Playoffs:
#1 Columbus Clappers vs #5 Brooklyn Bandits
Coming into the playoffs I picked the Bandits as a team that could cause some serious damage if taken lightly. They have proved me right so far (as long as you ignore how I picked the Platypus to win), with a 2-0 series victory over the Portland Platypus in the Quarter-Finals last night. Qslvr, despite his poor internet, played some excellent defense as Panther and Derek provided their usual offensive support that brought the Bandits the W. They are now faced with an even bigger challenge tonight in the Columbus Clappers. The Clappers have been SPL's top team all season long and it is easy to see why. Occelloth and TyrantK have created an absolute monster of an offensive duo with both players finding themselves in the top 3 goal scorers for the season. This has allowed Panarin to take a much more passive, defensive role than he is used to, which has given the Clappers some excellent defense to pair with their already stellar offense. On paper, it's hard to see the Bandits having enough skill to take down our 3-time champs. However, with Slapshot, skill can sometimes fly out the window and the Bandits are known to be a team that can make any game close. This is why I am about to drop my hottest (and probably dumbest) take of the season, mostly because these previews aren't fun if I am just going to pick the favorites each time. I am predicting a Bandits victory in this one. They have been able to beat the Clappers before, and with the Bandits playstyle, a couple of lucky goals could swing this series in their favor.
Final Prediction: Bandits 2-1

Make sure to watch me get proven wrong live tonight @10:30PM EST!