Slapshot Premier League

News Report
Farewell
Author: Renard, 08/17/20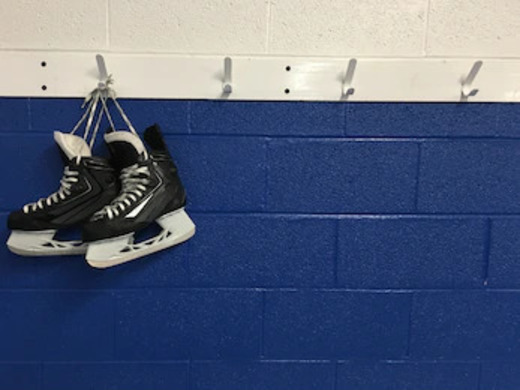 Farewell,
To those from the past,
The skaters, the teachers,
The learners, the workers,
The danglers, the makers
The ice withstood the steps of men and women for a year already, and departures were bound to happen. And happen they did, do and will for the remaining months.
Farewell,
To those who had nothing else in mind
The casuals,
The try-hards,
To those who main'd the game,
Or barely passed by,
You are a reminder
You will remain
Legends never die
Farewell,
To the noisy,
The banned,
The beauties,
The gentle,
You are all hall-of-famers in my book
---------------------------------------------------------------------------------
There were surprises, revelations, stories to re-write or reboot. There were teams in shambles and mispredictions. There was salvation, there was passion.
Here, in a non-particular order, my favorite stories (whether negative or positive) of the year for IM and Pro division. I would honestly write about the Open division, but except for the Bolivia Bitcoin Bandits who went and won all their 12 games, I'm a bit clueless.
Here goes.
1. TheHumanShieldz: Watching him play the game on twitch is a thing of beauty. It lights up the room and leaves you wondering, how much can a man take? Beat down, but never defeated, he's a joy to watch. Ending his fantastic season in the Pro division just proves that fairy tales do happen. However, it's the love he has received throughout the season by players-alike that really stood out for me. If this community is capable of the very worst, it proved it can be the best too. Let's not forget he brought his father into the mix, Papashieldz, making this story one of my favorites this season.
2. St-Louis Storm: Sometimes, you need to take a break and rethink your interest in the game. Seeing one of my best friends in the game have such a bad season overall was painful to say the least, but the ease in which they navigated through those losses makes me think this was all bound to happen anyways. Here's hoping Rath-Mdub-FSI will be back at some point in the future. Nonetheless, those three are legends and deserve every praise they can get their hands on.
3. Carolina Smokers: I don't really care about them losing their 'lossless record'. The thing is: they built a near perfect team. Balanced, full of vibes and chemistry. They clearly nailed the whole process, bringing back Kyle into the spotlight and making Kacktus one name to follow for next season. Lemonbond is an absolute stud too, and should be recognised as such.
4. EviL: Best defenseman in NSL season 2 huh? How about, best teammate to have in SPL? Guy's a gentleman, guy's a hell of a winger and brings much more than the goals he scored. He was the greatest acquisition possible for a team this season, period. He became one prolific goal scorers and with an offensive IQ like his, the sky's the limit.
5. Clappers repeat, again: You can't kill them, even when you count them for beaten. It was a shakier season for them overall, but they came through with a decisive victory over the Miami Vice in the finals, leaving no doubt to their dynasty. And let's be honest, Occelloth being in there makes me MORE than a little biaised.
6. #SlapshotIsForEveryone