Slapshot Premier League

News Report
Is There Wind In Their Sail
Author: Tetsu The Ghoul, 06/12/20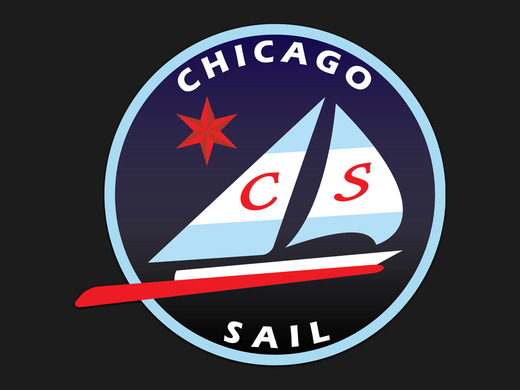 Today I interviewed Chicago Sail's very own Yuri Gagarin. Chicago Sail is a Pro Division team that is in this season's Pro Division Playoffs. We will be talking about the playoffs, Yuri's career, and Chicago Sail's history. Enjoy the article.
Tetsu : How has Chicago Sail progressed in the last 3 seasons?
Yuri : The start of the Chicago Sail was very interesting, we were ranked like 16th or some shit. I was bad and on a laptop and nobody had heard of vorq in the competitive scene. Our initial third was b*tt and then it became booyah. The reason for this has been lost to the void of time. The first season of the Sail we played a less degenerate version of slapshot with positioning and rotations. Apparently I only came in 3rd for most saves that season but our like 7 game comeback in the second half of the season cemented us as league favorites of the common man. Spleen was brought in for the second season after the first week. I was more comfortable with him managing the puck which allowed me to shift to a very defensive focused position. This also had the side effect where vorq never had to play a single second of defense. We made playoffs for the first time and valiantly played the Carolina Smokers; the facts of this series have also been lost. Our third season nothing changed because I really enjoyed annoying people.
Tetsu : You now hold 2 defensive records "Most Saves in a Season (100)" and "Most Saves all Time (224)" How does it feel to hold those records and hold the title of Greatest Defensive Player in SPL?
Yuri : I think this solidifies me as a top 10 player. It's even more incredible knowing that I actually set the saves record twice stopping on even numbers 69 and 100 on purpose.
Tetsu : How is Chicago Sail looking at the playoffs now ahead of your game tonight against the Denver Omelets?
Yuri : We plan to switch it up a bit. I got a doctor friend of mine to supply some much needed adderall to vorq so he will be playing 3rd where he belongs. Me and spleen will be 1 ,2 w-keying it into mike. Looking at who we are playing at, there is a 50% chance Mike's slapshot is broken somehow, Kyler is a nonfactor if you hold spacebar, and from my time playing foxhole with Balucha I feel like I have a very deep understanding of his incredibly tortured soul. Sail wins 1-2 versus Eggs.
Tetsu : Are you looking for anybody new next season for the Chicago Sail?
Yuri : It depends entirely on if we can stop global warming in time to not cause the extinction of the penguins.
Tetsu : How did you come up with the name Chicago Sail?
Yuri : So a while back I got a beta key for a game called World of Warships. This spurred my initial love for naval history. This game held some partnered events with the anime Arpeggio Blue Steel. This was a very bad anime that i did not watch. Later on though, I found the entire Toradora anime on youtube. After already adjusting to anime because of Arpeggio, I was able to consume this product. It is still my favorite anime. Now that I have been introduced to this community I then discovered Kantai Collection which is a browser flash game that you need a vpn to play which is about anthropomorphized warships. This is a bad game that is not fun, a few years later a mobile game called Azur Lane stole the entire premise of anthropomorphized warships and made it better. This was my foundation for liking anime boats. Now for why I chose the name Chicago Sail, I wanted to make a statement against the 20 different team names that used alliteration and I also needed to pick a logo that was easy to draw on my own for the start of the season. Thanks to Northern for fixing it up. There was absolutely no reason to pick Chicago since my native city was already ruined by the Burgers. The song Sail by AWOLNATION was only an afterthought but was pretty dope. I don't know if there are still even goal horns because of 'DMCA reasons but I bet if we ask them they would be inspired by our story and let us keep our goal horn.
Tetsu : I have your space suit from when you went to space if you want it back?
Yuri : I think it would be too dangerous for me to reobtain my suit. I am still in hiding from the Soviet Union. In the meantime I have replaced my love for space with my love for lesbian anime girls.
Tetsu : Thank you for your time Yuri. Do you have anything to say to your fans?
Yuri :Thank you for supporting the most revolutionary and exciting team in the league!
And thank you Ghoul for this interview.
Tetsu : No problem I love my job!
This concludes our interview. Make sure to check out the Chicago Sail VS Denver Omelets and other playoff matches. To watch Slapshot Premier League Playoff content click the links below.
M1NNSNOWTA : https://www.twitch.tv/m1nnsnowta
HARVARD STREET : https://www.twitch.tv/harvardstreet