Slapshot Premier League

News Report
The Vice Add a Little Spice
Author: Tetsu The Ghoul, 05/09/20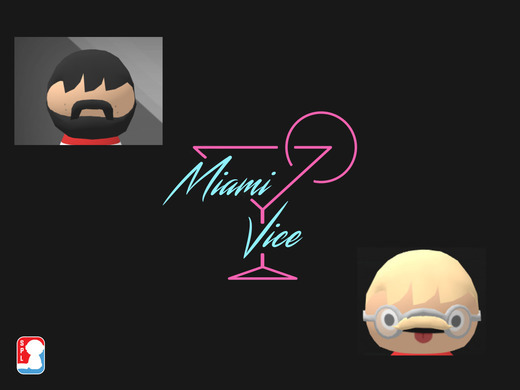 As the former Virginia Express rebranded to the now known as Miami Vice they picked up the former Columbus Clapper Meatsale and former Carolina Smoker Rodeo. Picking up Meatsale & Rodeo is like getting away with highway robbery. Meatsale is in his prime and only getting better and now playing with a team that only gets better. Rodeo "DA HOE '' had to say it sorry, is now playing with a team that he doesn't have to carry. Now I'm not saying the smokers are bad but without Rodeo, Kspyre's Smokers barely survive Pro Division even with their new addition of Jak. I'll talk more later this week about the Smokers.
Now let's look at Meatsale's offensive data per game for SPL Season 1 alone. Meatsale on average for goals has 4 (4.00) a game and finally for assists he has 2 (1.92). For average shots he has 7 (7.38). Meatsale holds the record for highest average impact rating in 1 season for SPL. If you have someone like that with seasonal average stats you're automatically stacked.
The season opener for the SPL Season 2 Miami Vice VS Portland Platypuses match had Rodeo and Meatsale with a combined total of 17 goals with Meatsale alone having 11 goals. Meatsale now holds the 2nd place record for most goals in a single match against one team with semi-retired Johnny holding the 1st place ranking with 13 goals in one game. Miami Vice will be exciting to watch throughout the rest of the season and to see them go up against the Clappers will hopefully be one of the best finals matches since Clappers VS Slappers.