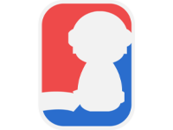 Slapshot Premier League - Career Positions
---
Throughout the Slapshot Premier League there are many facets that keep the league running. Here you will see all the areas that are currently open to applicants. You don't have to actively be playing in the league to hold any of these positions, however prior SPL experience will go a long way when it comes to understanding the League's Structure and Procedures.

>> You must be in the Discord in order to be accepted. SPL Operates 95% of its functionality through the Discord Server.
---
---
Open Committee
The Open Committee is the heart and soul of SPL. They manage the majority of Statistics and Player Transactions of the Lower Divisions.
Click here to fill out an application:
https://docs.google.com/forms/...

---
SPL Broadcaster
These individuals are at the forefront of the League on a daily basis as the faces and voices of our organization. Their job is to provide coverage on a variety of games throughout the week.
Click here to fill out an application:
https://forms.gle/MT8U6TKg9goK...
Social, News & Weather
Live Streams
Tune in to our official SPL broadcast network!
SPL Discord
Join our discord for the latest updates on the SPL.
Careers
Want to help keep SPL Running?