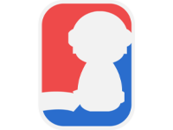 FREQUENTLY ASKED QUESTIONS (FAQ)
What is the Slapshot Premier League?
> The Slapshot Premier League (SPL) is a competitive Slapshot platform developed and managed by a small group of Slapshot Community Members.
How do I join?
> We are currently in between Season 7 and 8. Until 2023 we will be running tournaments to reseed the teams. If you do not have a team already, we highly encourage you to enter a free agency form to let other captains know your available. If you do have a team, we will post a Signup Link for the Tournaments the Thursday before the first week. Signups will last from that Thursday to Sunday night.
How is this different from all of the other leagues?
> The SPL will not be a simulation style league. Instead, the SPL aims to provide a traditional e-sports format, one where teams are created by the players themselves and managed by a team creator/captain.
Who can play in this league? Will I even be good enough?
> Our goal is to provide multiple levels of competition, which will allow individuals to compete as seriously or as casually as they wish.
How many teams will be allowed to play during a season?
> The SPL will be broken down into multiple divisions in order to provide a level playing field for all players. Teams will be assigned to divisions based on previous experience in SPL.
> If a team has no Prior SPL experience they will be placed in our Open Division.
Is there an SPL Discord?
> Yes! Please join us Here!
How will scheduling work for games?
> All games will be scheduled according to the leagues default match play days (Monday - Sunday).
> The Two captains will message each other with their respective availability, once they find common ground the Home Captain will update the site with their agreed Start Time.
---
Do you plan on having casters or a stream schedule?
Yes! Currently, DarthTaksil is our lead pro league caster. Other open matches will be casted based on availability by other casters.
>> LEAD SPL Broadcaster
> DarthTaksil - - - https://www.twitch.tv/SPLNetwork

>> SPL Broadcasters

> https://twitch.tv/picklesinthe... - - - - - - - - - - - @Picklefishlips#5123
> https://twitch.tv/looees_ - - - - - - - - - - - - - - - @Looees#8870
> https://www.twitch.tv/jsTronix... - - - - - - - - - - @jsTronix#5150
> https://www.twitch.tv/curtqg - - - - - - - - - - - - @Curt#9751

For any serious inquiries about the League please open a ticket in the SPL Discord via the General-Help-Desk (Channel right above the Lobby text channel.)

Social, News & Weather
Live Streams
Tune in to our official SPL broadcast network!
SPL Discord
Join our discord for the latest updates on the SPL.
Careers
Want to help keep SPL Running?